The days of your mom's Best Western have been kicked to the curb. Yes, they are LONG gone, so you can erase that image from your memory right now!
If you haven't stayed at one lately, I think you need to take a look-see at the Best Western of YOUR day. While you're at it, join the Best Western Rewards program, an oft overlooked points-earning program.
Best Western Rewards Hotel Options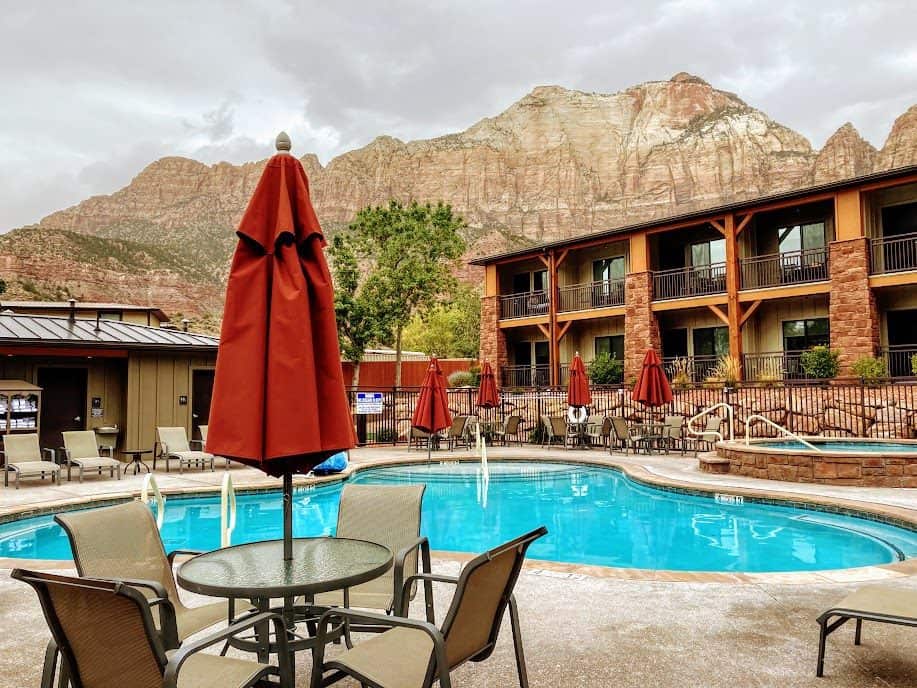 Best Western's hotel family includes 3 distinct collections encompassing 18 individual brands.
Each brand has its own unique flavor, as well as its layout (which can vary according to the hotel they've acquired), decorating style and various amenities. Encompassed within the portfolio are now higher-end boutique hotels and even the millennial-focused brand, Vib.
Some of their best properties are located in ever-popular destinations like:
Sedona
Bryce Canyon City, near Bryce Canyon NP
Springdale, near Zion NP
Paris
London
Rome
With more than 4,700 Best Western brand hotels in over 100 countries, you should be able to find accommodations to suit your needs.
About Best Western Rewards
Because "they care about rewarding you," Best Western Rewards is the name of Best Western's loyalty program. It's totally free to join to become part of their caring family.
You'll find 5 different levels within the program: Blue, Gold, Platinum, Diamond and Diamond Select. Each level will afford you a variety of benefits.
If you're a member of AAA, AARP or CAA, you can earn points in those programs if you join Best Western Rewards through this portal.
You can even get an instant status match if you have status at another hotel brand.
Other Best Western Rewards perks include…
Dedicated reservation line
No blackout dates
Points never expire
Exclusive member rates
Gifting friends and family a free night
Pay with points + cash at select hotels
Earn 10-50% more points, based on status, when paying cash at select hotels
Based on status, earn bonus points and a thank-you gift at check in
There are 2 Preferred Programs within the Rewards program as well.
Join through one of these links if applicable:
to enjoy benefits exclusive to your situation.
How to Match Your Status With Other Hotel Chains
Image courtesy of Best Western
Their Status Match…No Catch® program matches your ELITE status with any other hotel loyalty program absolutely FREE when you become a Best Western Rewards member.
It's not completely clear what they mean by "Elite" so I would be sure to fill it out using the hotel program where you have the HIGHEST status and let the chips fall where they may.
To match status in any other hotel program, email them at StatusMatch@bestwestern.com with the following information:
Full Name
Full Address
Email Address
Phone Number
Best Western Rewards® Member Number
Proof of Elite status in another hotel program: Screenshot or copy of your other program's loyalty card or account statement
They'll take care of the rest and let you know what Best Western Rewards level you've achieved.
How to Earn Best Western Rewards
Besides earning points by staying at a Best Western brand hotel paying cash (which is based on your spend and status), there are many other opportunities to rack up points in the program.
Travel Partners
Traveling can earn you even more points and discounts when you start your reservation for rental cars and airlines at the travel partner link within the Best Western Rewards portal.
You'll find 6 rental car companies with discounts and bonus points opportunities and 24 airline partners, each earning various points or miles.
Shopping Portal
When you start your shopping in the Best Western Rewards shopping portal, you'll earn more points if you were planning on purchasing from the following companies:
Diners Club
Teleflora
Vinesse Wines
How to Use Best Western Rewards Points
Book a Free Hotel Night
Inside the program, you can do one of 3 things:
When choosing to get a free night, you'll find that cost starts at a minimum of ~16,000 points.
However, the hotel chain uses something called "dynamic pricing." Dynamic pricing means that the points you need to redeem for a free night varies depending on the price of a room. If the cash price varies, then so does the points price.
Southwest Airlines is a good example of an airline that uses dynamic pricing.
So you may need to play with the day of the week and the time of the month to find the best redemption for your points or use "Pay with points" if you don't have enough points for your stay.
Make a Donation
Beginning at just 500 points, Best Western's Reward program allows you to make a contribution to the following charities:
Project C.U.R.E
Soldier On
Make-a-Wish
KIVA
The National Children's Cancer Society
Hotels for Heroes
American Red Cross
Best Friends Animal Society
Best Western for a Better World
Transfer to Travel Partners
Have points but not enough to book a hotel stay? Consider transferring 5-6,000:1,000+ Best Western Rewards points to an airline partner such as Southwest or AerClub (the Avios reward program of AerLingus).
This won't give you as much as value as being able to use them for free stays but, if you find yourself needing a few more points in your airline account to book a trip, this might be a good use of those.
Buy Gift Cards
You've got 3 choices when it comes to using your points for this option: Best Western Mastercard gift cards, Best Western gift cards or Amazon gift cards. Redemptions start at 2,000 points.
In conclusion
You've got nothing to lose by joining the Best Western Rewards program and possibly much to gain through unique stays at worldwide properties, including lots near state and national parks.
Is a stay at a Best Western in your future? Go ahead and sign up for the program!