When it comes to flying Southwest Airlines, checking in is really important, because it determines when you board the plane — and thus, what seat you get! So a common question I have gotten from readers, especially those who are new to flying Southwest Airlines is: Do I have to check in separately for a connecting flight?
For example, say you're flying from St. Louis, Missouri, to Los Angeles, but you have to stop first in Las Vegas. Do you need to check in once for your flight departing St. Louis and again for your flight departing Las Vegas?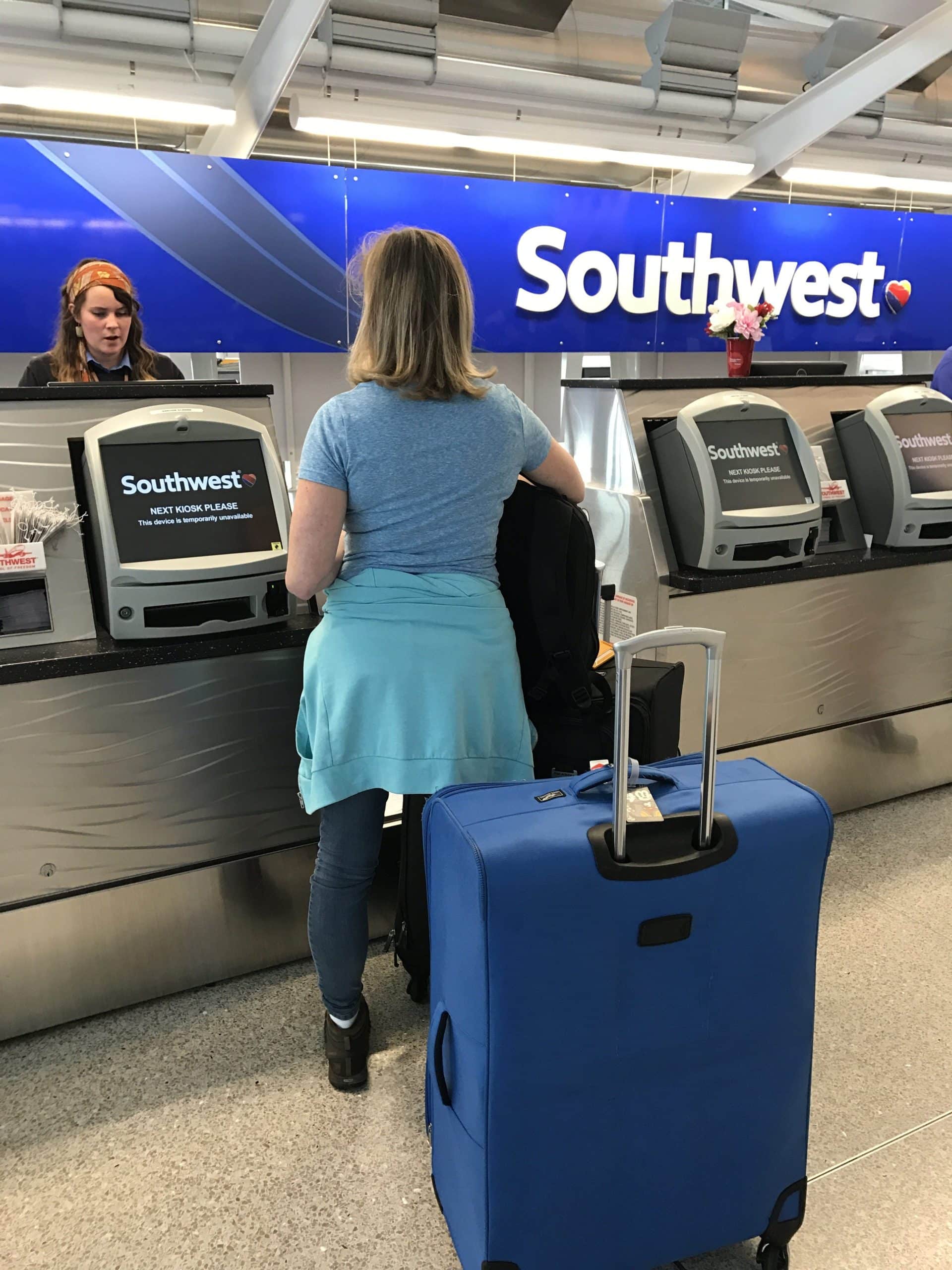 The answer is no. You only have to check in on Southwest ONE TIME per one-way ticket, even if you have a connecting flight to your ultimate destination.
And there's a secret benefit to this, as well. Anyone noticed what it is?
When you check in for your flight, you are checking yourself in for TWO flights:
St. Louis to Las Vegas AND
Las Vegas to Los Angeles
If you check in exactly 24 hours ahead of your departure time, the earliest you can check in on Southwest and the best time to check in to get the best possible spot in line to board the plane, you're actually checking in MORE THAN 24 HOURS ahead of your connecting flight's departure time.
That means you're checking in AHEAD of everyone else who is just flying from Las Vegas to Los Angeles and for whom that flight is NOT a connecting flight. So you're very likely to get better line positioning for your connecting flight than for your first flight, because you get to check in more than 24 hours ahead. Make sense?
But bottom line: You only need to check in once. Thank goodness!
Read More: