Colorado is one of my favorite places on earth, and hiking is tops on my list of activities to do there.
I never get tired of the endless 360-degree mountain vistas filled with evergreens, mountain streams, aspen and wildflowers.
While visiting there one summer, I learned of this amazing opportunity to hike from Crested Butte to Aspen or vice versa, where you literally hike from one city to another. Amazingly, it's only about 10 miles.
I've conquered a 9-mile hike in Colorado; however, it was not steep and I was certainly tired and sore by the end.
Nevertheless, this doesn't seem entirely out of range… Surely I could do 1 more mile, even if it's uphill. I'm envisioning lots of rest stops to enjoy the view — and a snack!
My family saves more than $8,000 every year flying free and I can show your family how to make flying free a LIFESTYLE too! Join my Families Fly Free program to learn my simple process so you can start making more priceless travel memories before your kids leave home. Learn more below…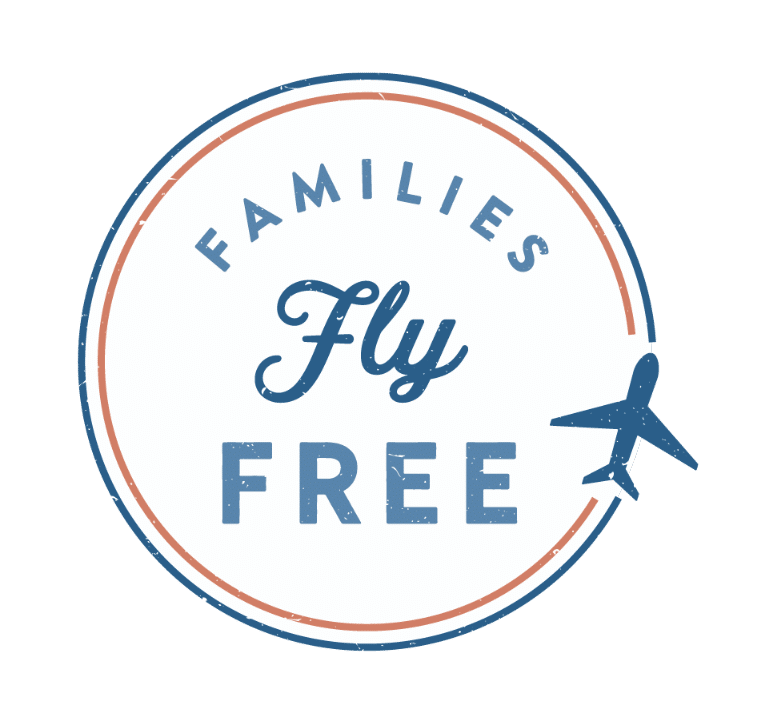 How to Hike From Crested Butte to Aspen
Before we get into the details, let me share a little with you about these two lovely Colorado towns.
The hike goes over Maroon Pass between Crested Butte and Aspen, which sit on either side of a mountain, but take much longer to drive from one to the other.
About Crested Butte
We heard many say that Crested Butte was one of their favorite Colorado towns, so we made a point to stop there one summer heading from Telluride (which happens to be one my FAVORITE places in the world; the beauty is just unmatched) to Colorado Springs (an excellent vacation destination for families).
It's certainly a beautiful town with a more local feel, rather than a ski resort.
It does have a skiing area, but it's up a ways from the town.
In Crested Butte, there are many buildings still standing from Old West and gold-mining days, including the jail, City Hall and many old miner homes behind today's current homes.
We had fun driving through the town looking for these old buildings that may once have hosted wiley characters of the Wild West.
About Aspen
Aspen has long been one of our favorite Colorado towns, as it also does not feel like a resort, but a truly authentic, lived-in town.
It's a modern take on the Old West and a unique mixture of money combined with hippie.
Celebrities are regulars in Aspen, but it's also filled with many a street musician looking to make a dime.
One of our favorite activities in Aspen is hiking around the Maroon Bells, one of the most photographed mountains in America. They are truly stunning.
To get to the "bells," you head to Aspen Highlands to catch a bus up to the area where you can hike closer to them, though over the years, we've found this area has become filled with too many people.
A hike in the beauty of Colorado just isn't as special with someone passing by you every 10 seconds :).
We've experienced wonderful beauty hiking the Maroon Bells, though, even spotting moose in the distance drinking from a pond.
All About the Hike
On this hike, you get to hike the backside of the "bells," enjoying their beauty without all the crowds.
Along the way, you'll see lovely Colorado wildflowers, jaw-dropping vistas, mountain lakes and plenty of aspen (after all, you're hiking to a town named "Aspen" ????).
You'll cross a creek several times, so waterproof shoes are a good plan, as are hiking shoes that can handle rocky terrain.
The hike from Crested Butte to Aspen is supposed to be slightly less strenuous than going from Aspen to Crested Butte.
It gains about 2,500 feet in elevation, while Aspen to Crested Butte has a gain of about 3,300 feet in elevation with a max elevation for both of ~12,500 feet.
Whichever way you go, there are shuttles to pick you up and return you back from whence you came at the end.
So if you end up in Aspen, a shuttle will bring you back to Crested Butte or vice versa unless of course you want to spend a few nights on the other side (don't forget to have your luggage delivered!).
Some people spend one night on the other side and then hike back!
According to Travel Crested Butte, the hike is about 10.2 miles long and takes between six and 10 hours.
To get started, you'll need to catch a shuttle to the trail head to begin the hike, which takes about 40-45 minutes to get there.
The best time to do the hike is once the snow has melted, usually by late May or early June up through September.
October is a bit risky in Colorado we have found, as you're definitely likely to run into snow!
And believe it or not, things don't really warm up in the mountains until late June…
What Should I Bring on the Hike?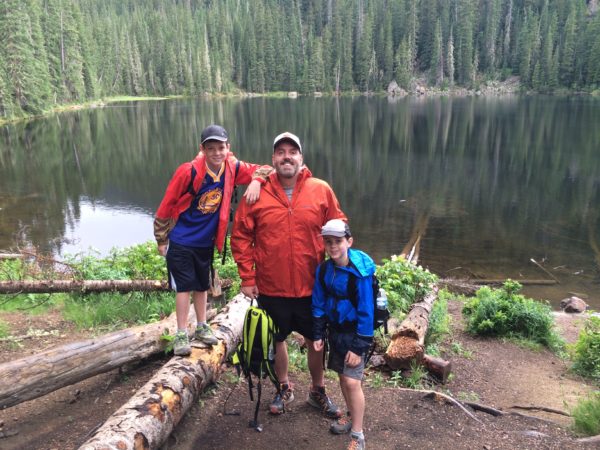 When we hike in Colorado, we always carry the below items, though inevitably we see people literally with NOTHING except a bottle of water, no matter how long the hike.
We figure they must be locals who know it well and are acclimated to the elevation:
Backpacks
LOTS of water — At least 3 bottles per person; for this hike, I'd bring even more
Lunch and snacks
Thermal blanket
Lightweight raincoats – I can't tell you how many times we've been caught in a very common afternoon rainstorm in the Rocky mountains
Chapstick and sunscreen
Change of socks (in case they get wet)
Matches
Bear whistle
Compass
Flashlights
While we don't do any night hikes, we like to be prepared just in case of the unlikely situation we would get lost.
Where to Stay for Your Hike
The Viceroy Snowmass, a gorgeous property where we've stayed in the past, offers a special package for this hike complete with a helicopter ride to take you back!
You'll arrive by private transport to the trail head, enjoy a gourmet trail lunch and then you either take a helicopter or private transport back.
On the Crested Butte side, consider the Nordic Inn, which will help you arrange the hike.
Here are more details on the hike from Travel Crested Butte.
Will you try this amazing hike? Is it now on your hiking bucket list?
Read More: