My family often rents a car when traveling, as we like the freedom of being able to explore a destination how we want without having to rely on public transportation or services like Uber or Lyft.
Every now and then we'll opt for a luxury car rental, because, well, it's just fun! You ARE on vacation, after all…
Here are five reasons you might want to consider a luxury car rental for your next trip but be sure to follow this advice before renting a car to ensure you don't have any problems.
5 Reasons to Consider a Luxury Car Rental
1. You Want to Test a New Car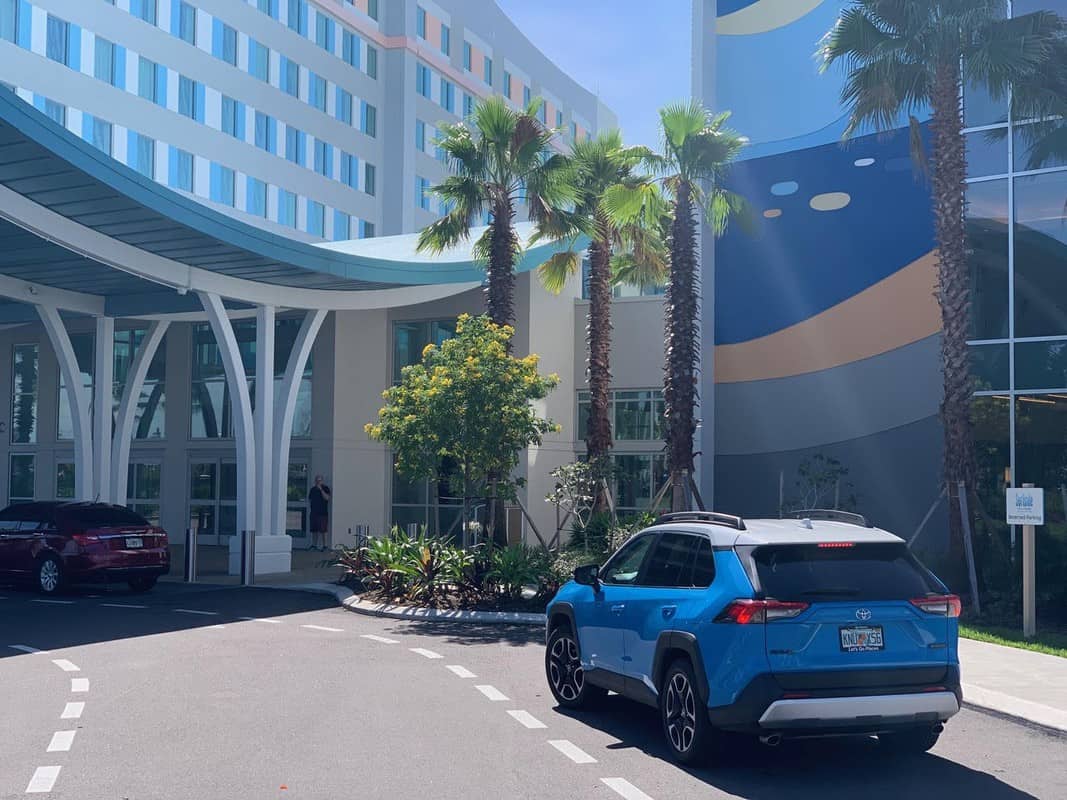 We like to try different types of cars as we're not too far away from needing a new one. For example, on a recent trip to Orlando, we rented the new Toyota RAV4 in this beautiful blue, that my husband has been dying to try for quite a while.
We used the car to actually drive to the Disney parks, instead of waiting for Disney transportation (which can be crowded — who wants to stand up after a day at the parks?! — and sometimes delayed with multiple stops). We have not done this in a long time, but found it an efficient way to get into the parks.
We also used it to drive to Universal Orlando and get groceries before we arrived at both our Disney hotel (the amazing Grove Resort & Spa) and Universal hotel (the new economy Surfside Inn & Suites — two thumbs up!).
2. It's Fun!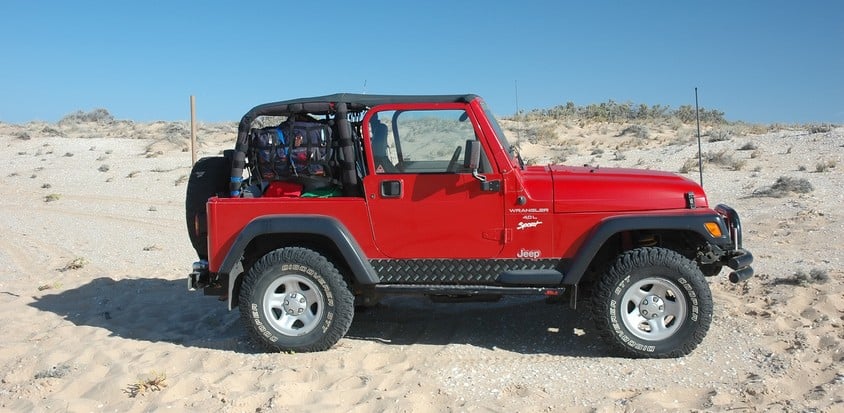 Sure, you might drive a utilitarian truck or mini-van at home, but on vacation, why not drive a fun car, at least for a few days.
On another trip to Ft. Myers and Sanibel Island, Florida during the summer, we opted for a red open-top Jeep Wrangler. While this might not be considered a luxury vehicle, it definitely was an "upgrade" from the standard rental.
It was the perfect weather for driving an open-top vehicle, and we got a kick out of all the other Jeep drivers waving to one another. Apparently, it's a bit like being in an exclusive "club."
3. When Public Transportation Isn't Great
Some places don't have great access to public transportation to get you where you want to go, or at least, not efficiently.
In Sicily, for example, trains don't reach many of the main cities, and while there is bus service, it can be very slow. You'll more easily see different parts of the island by car, and be able to travel when and where you want. And you might as well be comfortable and see Sicily in style… 🙂
4. It Just Fits the Trip
Are you planning to drive down Route 66? A convertible Cadillac would do the trick! We opted to try Silvercar by Audi and drive the Audi Q7 on a trip up the Pacific Coast Highway from Santa Barbara to San Francisco this summer.
While it wasn't a convertible, it did have a sun roof, which was just perfect for enjoying the California sun and we experienced the beauty of this iconic drive. All I needed was a some Audrey Hepburn sunglasses and a scarf around my hair and we were set!
5. To Explore Out-of-the-Way Places
If you'll be in a rugged environment, say in the remote parts of Utah, or Telluride, Colorado, some places are only reachable by cars with 4-wheel-drive. That red Jeep Wrangler can do the trick again, here!
You'll be able to see a lot more and discover hidden spots if you have a car that can handle the terrain!
That said, there are some scenarios where a luxury car rental just might not make sense, such as in an area that has unreliable or dirt roads (Costa Rica is known for this, for example) or has too much traffic (say, New York City, as another example). This website has good information on the worst places in the world to drive.
If you return home to find that your own card isn't quite as "luxury" as the one you were driving and you're ready to upgrade, but not sure your car is sellable, consider companies that pay money for "junk cars."
Those in SoCal can check out these San Diego companies that buy junk cars.
Good luck!