Paris in the springtime, Paris in the summer, Paris in the fall… No matter when you visit the City of Light, it's a treat to behold and one of my favorites places I've ever traveled.
But venturing across the pond to France can cost you a pretty penny if you don't have a plan in place. Here are some inside tips from my family's experience to help you save money in Paris.
12 Tips to Save Money in Paris
Airfare
1. Fly in the Fall
Flying to Europe is not cheap, but fall tends to bring some of the best deals for flights from the U.S. to major European cities if you're able to fly at this time of year. The website Mighty Travels is also a great source for super cheap airfare deals.
2. Fly a Discount Airline
In addition to the major airlines, discount airlines like Norwegian regularly offer rock bottom prices for direct flights (like $300 or less), though you may have to shell out for checked bags, seat assignments and even some carry-ons.
3. Take Advantage of Aer Lingus' Off Peak Award Seats
My family of four flew to Europe by signing up for Chase Sapphire Reserve when it had a 100,000-point bonus, and transferred those points to Aer Lingus, Ireland's national airline, to take advantage of their off-peak award seats.
Their off-peak season, which covers about two-thirds of the year (the holidays and peak summer are NOT included), lets you fly roundtrip from major U.S. cities like Chicago, New York City and Washington, D.C. for 26,000 Avios (their currency for miles) roundtrip per person.
–> Read exactly how my family of four flew to Europe entirely on miles.
4. Use Points to Book Intra-Europe Flights
We flew to Dublin as part of the Aer Lingus deal and then transferred additional Chase Ultimate Rewards and Marriott Bonvoy points to Aer Lingus to fly from Dublin on to Paris.
5. Fly Ryanair Within Europe
You can also fly an airline like Ryanair from Dublin to Paris, which has extremely affordable airfares for traveling throughout Europe.
Attractions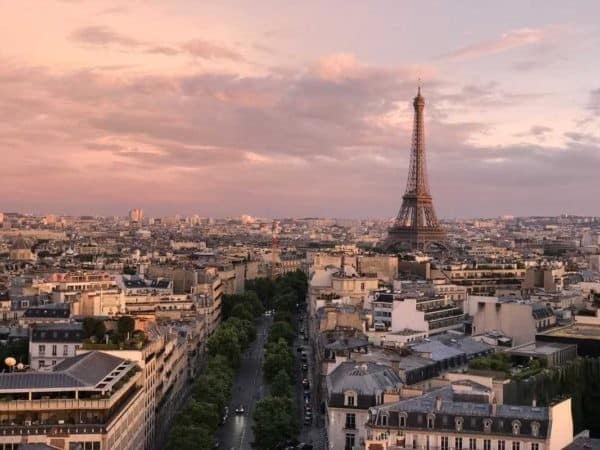 There are so many wonderful things to see and do in Paris, but without a strategy in place, you could run out of Euros fast.
6. The Museum Pass
One of the simplest ways to save is to purchase a Museum Pass that is valid for two, four or six days and provides access to key museums in the city like the Louvre, Musee d'Orsay with its immense Impressionist collection, and the Pompidou Centre of modern art.
The pass also allows you to bypass long entrance lines.
7. Take Advantage of Free Museum Days
Additionally, you can take advantage of free admission at many city museums on the first Sunday of the month, though be prepared to wait in long lines.
8. Book a Big Bus Tour
Big Bus Tour Paris also offers a foot-friendly and affordable way to see many sites in a short period of time. The bus travels on two routes throughout the city, taking you past all the major sights like the Eiffel Tower, Notre Dame, the Arc de Triomphe, Sacre Coeur Basilica and even the Moulin Rouge.
The bus has numerous stops where you can hop off to explore further and catch the next Big Bus when you're ready to move on.
9. Walk up a Leg of the Eiffel Tower
Everyone wants to see the Eiffel Tower, and if you want to save a few bucks on admission, consider walking up to the second level, which is served by a different elevator and keeps you from having to pay its separate fee.
It's a long hike up one of the Tower's legs, however, so make sure you are up for the task, though it's a great way to burn off one of the city's famous eclairs!
Transportation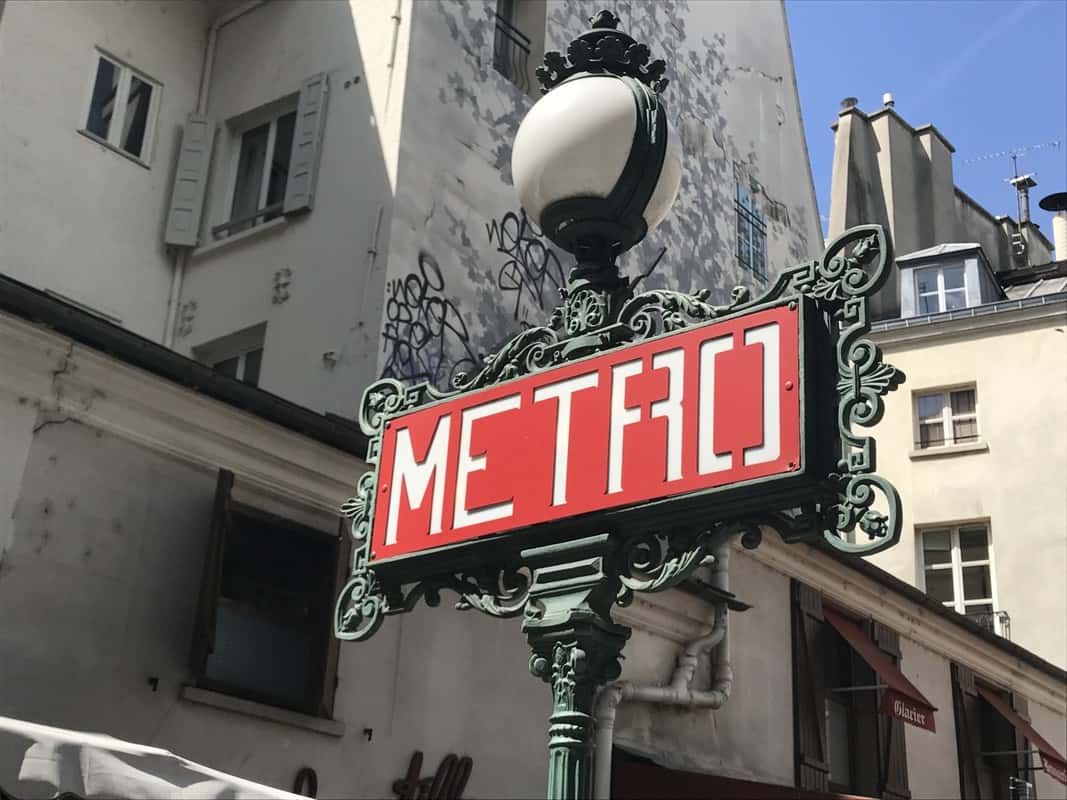 10. Buy a Multi-Day City Transportation Pass
Both the bus and metro system in Paris are easy to use and reasonably priced. Consider purchasing a multi-day pass called a Paris Visite that gives you unlimited rides over a period of one, two, three or five days.
The pass also saves you the time and effort — and possible confusion — of purchasing a ticket for each ride, and also provides discounts on some Paris attractions like a Seine boat tour and the Pantheon.
11. Walk!
Of course, if you really want to save, walk.
Paris is an extremely walkable city and mostly flat, except for the hill upon which Montmartre, an old artists colony, and the Sacre Coeur Basilica sit.
By staying centrally located on the Right Bank at charming Hotel Indigo Paris Opera (Note: This is an affiliate link for which I may earn a commission if you make a purchase after clicking through), we were able to easily walk to many attractions like the Tuileries Gardens, Paris Opera House, the Louvre, the Seine and even to Notre Dame.
Accommodations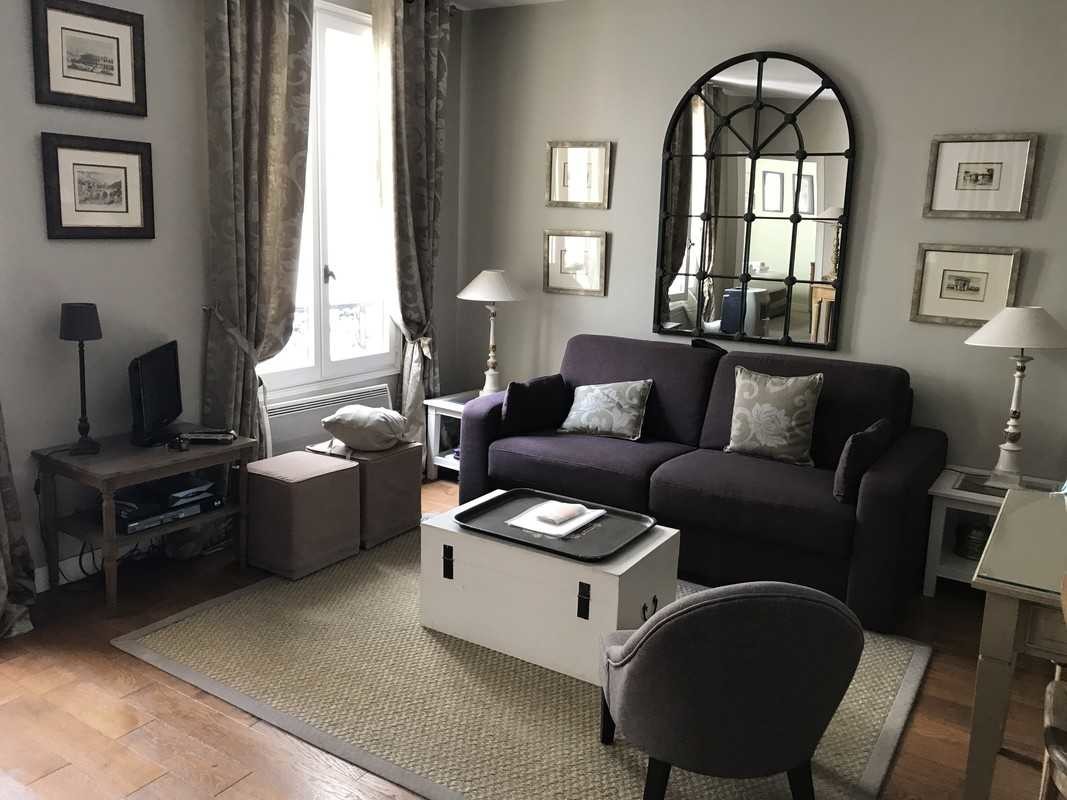 12. Stay in a Vacation Rental
In addition to checking hotel prices, consider staying in a vacation rental with a company like Vrbo (Note: This is an affiliate link).
We rented a Left Bank apartment for part of our stay in the charming Saint Germain des Pres neighborhood and spent several days feeling like locals. Read more about our apartment and time in Paris below:
–> European Vacation on Miles Part 2: Paris Days 1, 2 and 3
–> European Vacation on Miles Part 3: Paris Days 4 and 5
Priced at just less than $300 per night, it was comparable to a hotel, but provided a separate bedroom for the adults while the kids slept on a pull-out couch in the living area, and also had a kitchen and washer/dryer.
If Paris is calling your name, don't cross off the idea because it seems beyond your means just yet.
With a free flight, affordable vacation rental and free or discounted attraction prices, you can say "Oui!" and be on your way to France.