We have been to Walt Disney World probably 10+ times in the last 15 years, so I've learned many Disney World secrets, and wanted to share my top tips for making the most of your next Disney vacation.
Want to learn how to do Disney for FREE, using our simple approach to travel rewards? Come join us inside of Meet the Mouse where you'll learn how to get everything from flights and accommodations (on AND off property) to park tickets and dining for FREE using travel rewards. 
Click below to learn more...
7 Walt Disney World Secrets
1. Start Later in the Day
Everyone tells you to get there first thing, but we have found — with older kids especially, as this doesn't work well for little ones — that sleeping in a bit, and then getting there mid morning, say 11ish or maybe even lunch or after works best.
The lines seem to peak at this time unfortunately, but then taper off as the day progresses.
Things tend to slow down once the little tykes have gone home to sleep :), and we love the parks at night — extra magical!
TheFrugalSouth.com also has some great advice on "How to Never Wait in Line at Disney World (And Still Ride Everything!)."
2. Fly Free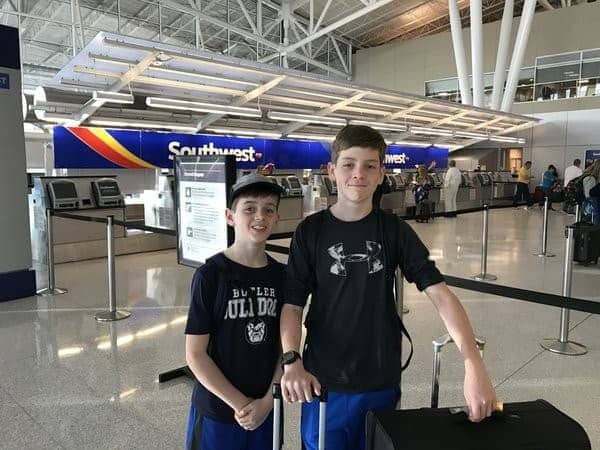 My family always flies free to Walt Disney World in Orlando (and all over the U.S.) using Southwest Airlines points and the Southwest Companion Pass, which lets one member of my family always fly free with me!
It's easy to rack up 135,000 Southwest points by signing up for just 2 Southwest Rapid Rewards Visa credit cards and meeting the minimum spend, which will also earn you the Southwest Companion Pass.
If you instead opt to drive to Orlando, check out these Orlando itineraries for things to do along the way.
3. Bring Your Own Breakfast, Snacks and Waters
This will save you a bunch. We usually pack an extra bag, since we fly on Southwest, which allows two free checked bags per person, that we fill with snacks and breakfast items.
At our room at Art of Animation on our last stay, we had access to a kitchenette with microwave. Take a look below at how we filled it with food and drinks!
Alternatively, you can use a grocery delivery service or if you have a car, stop by a grocery on your way in. See my post on 5 Hacks to Save on Dining at Walt Disney World.
4. Allow for a Day Off
If you can afford it, add a day just to relax at the pool, Disney Springs (formerly Downtown Disney) or the hotel. Your feet will thank you :).
We opted to do the Not so Scary Halloween Party, starting at 7 p.m., on our day off during our last visit in October, but spent the rest of the day sleeping in, swimming and relaxing.
5. Skip the Souvenirs or Limit to One
They get you big time on the souvenirs. Put some money in your budget for one each or skip them altogether.
Although I want to take home the entire Disney Christmas store, I manage to resist.
One year, the only thing we brought home was a comic for my son :).
6. Invest in Good Shoes
I had much better shoes during our most recent trip, and my legs and feet lasted a lot longer.
I highly recommend OOFOS flip-flops, which are the most comfortable and supportive flip-flop I have ever found.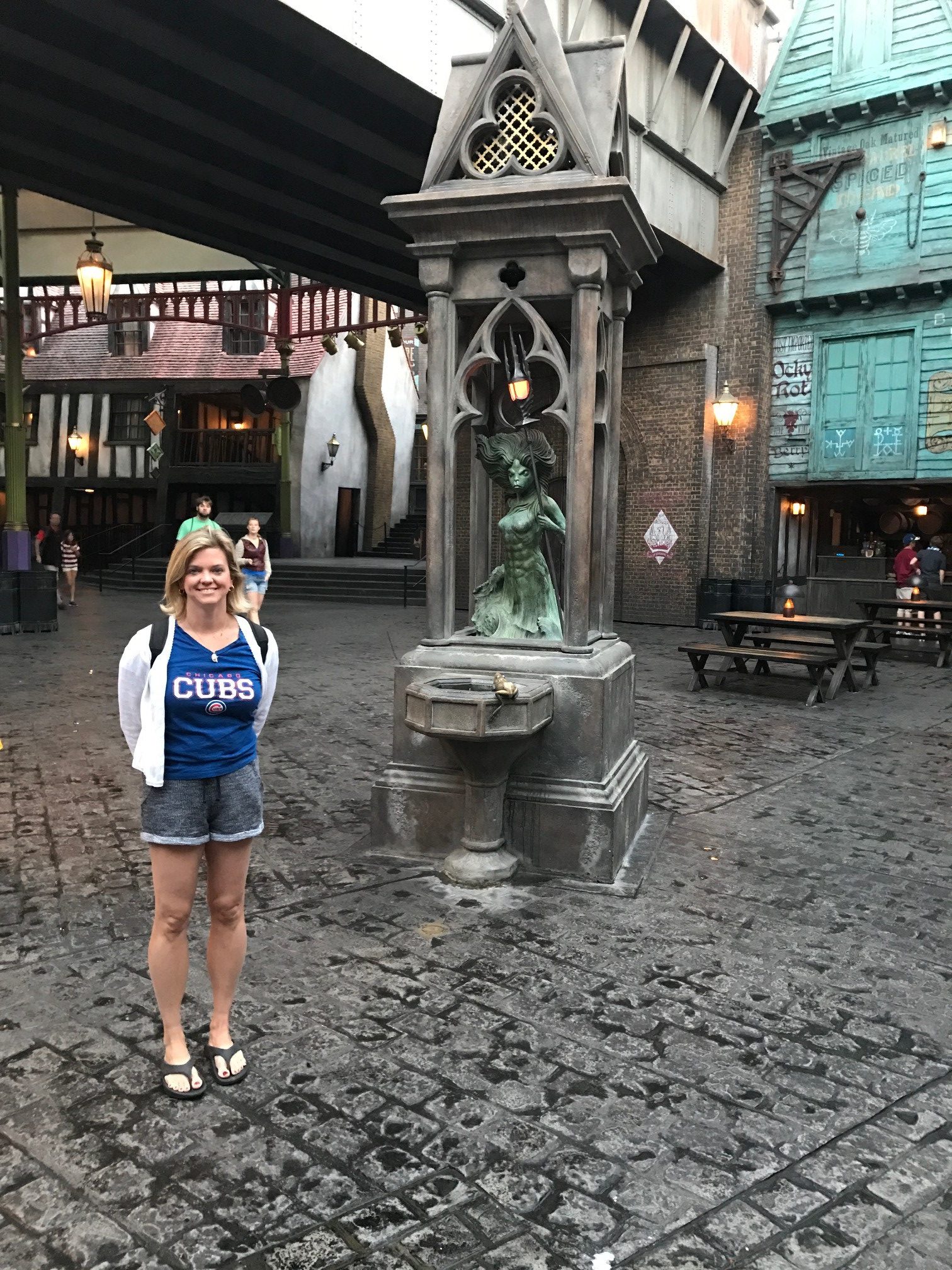 They are super thick, cushy and offer major arch support.
They cost more, but they are worth it!
I have worn them all over the United States and Europe, no joke, and I don't know how I lived without them.
I also recommend alternating shoes each day so your foot doesn't get worn in one spot.
I alternated between my older running shoes (no longer good for running) and my flip-flops.
7. Book a Room With More Space
While I absolutely adore Port Orleans Riverside at Disney, we opted for Art of Animation on one trip.
While the ambiance was not as great as Riverside (see photo above), it was less crowded and the rooms were HUGE by my standards and extremely reasonable.
You get a separate bedroom with queen bed, two bathrooms, two fold-out beds (one doubles as a table, super cool!) which are very comfortable (who knew fold-out beds could actually be comfortable?), and a kitchenette with microwave, sink and fridge.
We used every bit of space and appreciated being able to spread out a bit and have separate a bathroom for the kids.
Check out my video of how the folding bed/table works at Art of Animation…
What are your top Disney World secrets?
When will you be traveling to the Happiest Place on Earth next?
Check out this Disney packing list to make sure you bring along all your Disney essentials and see these Best Dates to Visit Walt Disney World to plan the best time of year to take your trip.
Here are some Unique Things to Do at Disney World.
Read More: