This post is sponsored by LuggageHero, but all opinions are my own!
Ever been traveling and ready to explore your destination except you've got a bunch of bags and you can't check in yet?
If you're close to your hotel, you can always leave it with the bell desk, but if not, what to do other than drag your bags along with you.
Did you know there's another option?
It's called LuggageHero, and it's a service that works with businesses in more than 30 cities around the world. These businesses have storage space, where for a very minimal fee, you can leave your luggage for as short as one hour for $1 per bag (plus a one-time $2 fee) to as long as you need.
They've got options in major cities like Chicago, New York, Miami, San Francisco, Boston, Dublin, Paris, Rome, London and more.
How LuggageHero Works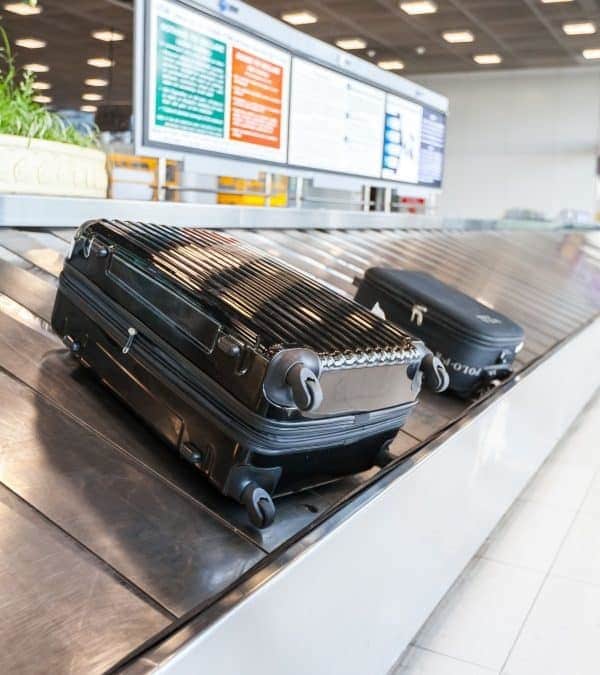 Visit LuggageHero.com search for space in the city you'll be visiting and book your spot.
Once you book, you'll receive directions to reach the luggage storage.
Drop your bags off and click "start storage timer" via the link provided.
Upon pick-up, click "stop storage timer" which will process your payment.
LuggageHero says they've stored luggage for more than 1 million hours! They also insure your bags for up to $3,000 while they are stored.
Here are 4 reasons to store your bags on your next trip.
4 Reasons to Take Advantage of Luggage Storage
1. You Have a Layover or Stopover
Will you have a layover in a really cool city, like London, and a few hours to check it out before your next flight? If you're flying different airlines, you may need to collect your bags and re-check them, or if you've got everything in a carry-on, you'll have a rolling, or other bag, with you.
Rather than lug that sucker around the city while you explore, finding a spot to cheaply store your luggage can make your experience so much more enjoyable while sight-seeing in the layover city.
2. You Can't Check in Until Hours Later
Once, I took an early morning flight into New York City and was at my first meeting of the day by 10 a.m. Luckily, it was near my hotel, and they had a room available, so I could go ahead and check in. But not everyone is so lucky!
If you need to attend meetings or simply want to sight-see after arriving in the morning and can't check in until 2 p.m. or after, luggage storage is a great option to lighten your luggage load, so you can freely get around.
3. You've Checked Out and Still Have Hours Till Your Flight
At the New York Times Travel Show one year at the Jacob Javits Center, I checked out of my hotel early in the morning and headed to the show with bags in tow. Thank goodness the Center has a coat check that allowed me to store my bag, so I didn't have to drag it from booth to booth!
This would have been another perfect scenario to find affordable luggage storage in New York City to leave my bags, while I experienced all the travel show had to offer before hopping in a cab and heading back to the airport for an early evening flight home.
4. You're Disembarking a Cruise and Want to See the Departure City Before You Leave
Luggage storage is a great option for the day you're disembarking a cruise. Say your cruise ended in Barcelona and you have to leave the ship by 8 a.m., but your flight isn't until early evening. It would be a shame not to see Barcelona (and Gaudi's incredible Sagrada Familia basilica!), because you don't want to drag your bags around.
Enter LuggageHero! Simply search for a convenient luggage storage site near your port terminal, leave your bags and explore the city with free hands. Awesome.
5. You're Flying in and Out the Same Day
It's not uncommon these days to fly in and out on the same day, especially for business purposes. It allows you to avoid being away from your family and miss fewer work obligations.
If you'll be flying with a carry-on for your day trip, you may want to store it elsewhere while you attend meetings, especially if you'll be at a conference or traveling to multiple places around the city.
Luggage Hero offers options near airports and train stations, so it's easy to get back to where you started and collect your things.
What other scenarios can you think of where storing your luggage would save the day?!