Sleeping on planes … is it really possible? My husband would say no, but I'm lucky enough that I CAN actually sleep on a plane; however, I need to be in a spot where I can lead my head on something. That means a window seat.
No window seat? No sleeping!
Enter the TRTL pillow.
This is a travel pillow designed to support your head and neck, so you can sleep no matter what seat you're in!
This post is sponsored by Trtl Pillow ($29.99 on Amazon), but all opinions are my own. Additionally, this post contains affiliate links for which I may earn a commission if you make a purchase after clicking through. Thanks for your support!
Note: Purchase Trtl on Amazon using the links below. Trtl, is an Amazon's Choice product.
Trtl has more than 10,000 reviews on Amazon, making it the most reviewed travel pillow available!
Sleeping on Overnight Flights

Sleeping on planes becomes increasingly important when you're on long haul flights overseas — or possibly even flying from East Coast to West Coast in the U.S.
My husband and I just returned from a trip to Europe for a Mediterranean cruise with Princess Cruises on the new Sky Princess ship.
We typically choose an overnight flight, because we find that to be the best way to adjust to the new time, which is five to six hours ahead of Eastern time in most of Europe.
You land at something like 3-5 a.m. Eastern time, which is 9-11 a.m. Europe time. We typically head to the hotel, sleep for a couple hours (just enough so we can function), then go out and explore for a bit. Because you only slept a few hours, you're usually tired enough at that point to go to sleep at a fairly normal European bedtime around 10 or 11 p.m., which then puts you on the new time and schedule.
Key to functioning, however, is ideally sleeping a couple hours on the overnight flight.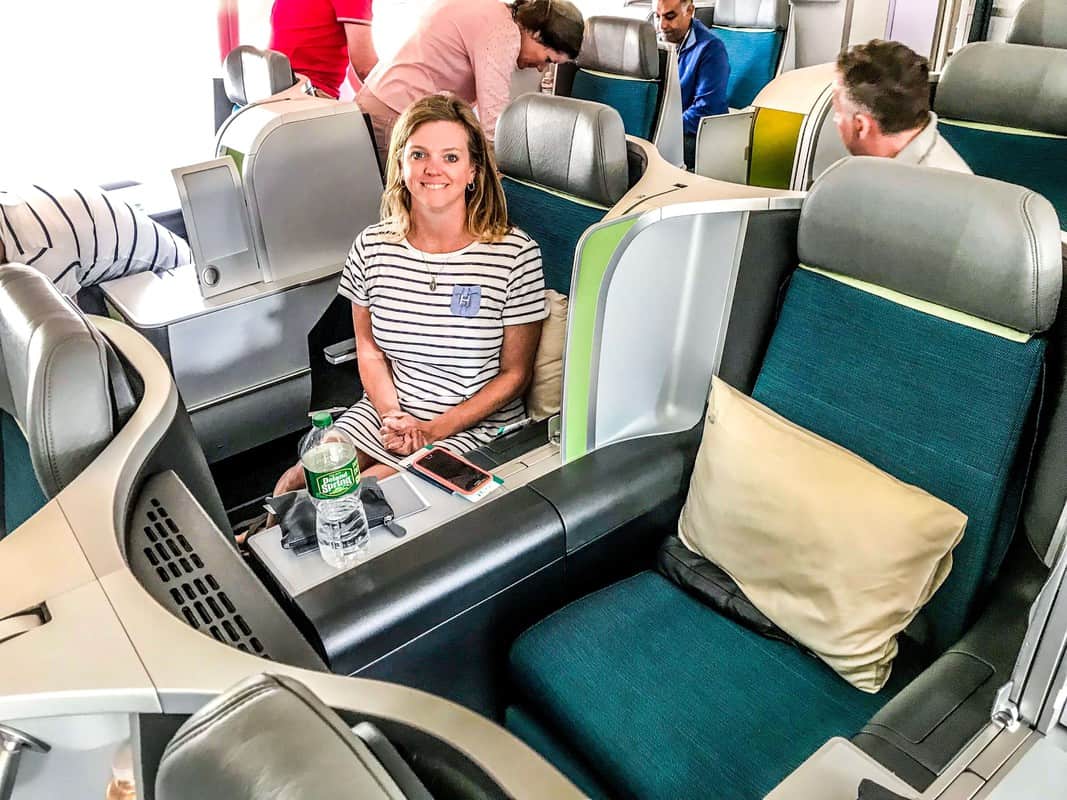 We have been lucky enough to fly in Aer Lingus business class once with their glorious lie-back seats, blankets, pillows and more and were able to pretty easily catch some shut-eye.
But this time, we opted to fly Norwegian, a low-cost carrier to Europe, which, if you're not using miles or points, typically has one of the cheapest fares to get you across the pond.
Norwegian DOES fly the Boeing Dreamliner, which is a super NICE, new plane, but yet if you're flying in their economy seats, legroom is lacking. We were stuck with middle and aisle seats, so no luck leaning our heads on the window!
How I Used the TRTL Travel Pillow
Knowing all of this was going to be the case, I was looking forward to trying the TRTL travel pillow. I'd tried other travel pillows in the past that are supposed to support your head and found them confusing and not very comfortable. Plus, the traditional doughnut travel pillow never really works for me; my head falls too far forward.
Round about 11 p.m. Eastern after watching a handful of TV shows (though Norwegian actually DOES have free basic WIFI, so you can text on the plane), I dug out the pillow and got to work.
The TRTL pillow is not confusing, because there is a strip of tape on the rigid portion that shows you where to place your chin and neck, so you don't have to figure it out in an exhausted sleep-deprived haze.
Basically, it works a bit like a scarf with a rigid area that holds up your head and neck at a natural angle. Place the rigid area as it tells you and then wrap the scarf part around the rest of your neck, as tightly as you can, and velro it back around the front.
What I really loved about this product is how SOFT it is. The "scarf" material is made from fleece, and this makes it INFINITELY more comfortable to use. It feels like a soft, snug blanket :), which certainly helps me sleep!
"The TRTL Pillow Plus is one of the most premium offerings you will find, packing some of the best levels of comfort in an eye-catching construction that looks nothing like your regular neck pillow," says Dr. Terry Cralle, an RN and sleep educator.
My Tips for the TRTL Pillow
It takes a bit of adjusting to get the item to feel comfortable for your neck. And at first, it doesn't seem like it's going to be comfortable.
Move it around, tighten and untighten the scarf and let your neck rest on it for a bit. You start to adjust and realize it really is quite comfortable and not stressful on your neck.
I found that moving the rigid area more toward the front of my neck under my face was the most comfortable. That kept my neck from falling back in any way.
I also found, for whatever reason, that putting it on my lefthand side was more comfortable than my right, so try both sides.
Plus, if you plan to sleep for a while, you'll probably want to switch sides halfway through anyway.
On our overnight flight, I managed to sleep FOUR HOURS using the TRTL pillow, which I thought was pretty amazing. I basically watched TV/hung out for four hours and then slept for four hours and then we were there, which was awesome.
In fact, I got enough sleep that when we arrived in Rome, I didn't even need that couple-hour nap. I was good to go to explore Rome for the rest of the day. That basically added more hours to my trip. Yea!
More TRTL Travel Pillow Tips
TRTL does offer its TRTL Pillow Plus, which comes with an adjustable neck support (see below) for folks who may have a longer neck to help you get even more comfortable. It also comes with a water-resistant bag for carrying the pillow.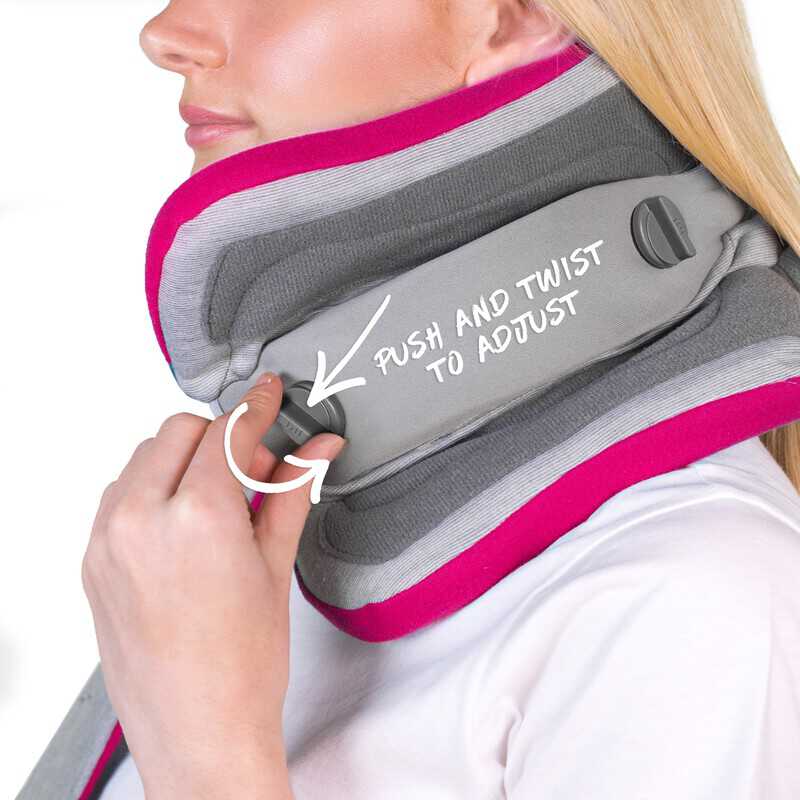 Here are the options for TRTL pillows, including one designed for kiddos, as well.
TRTL also recommends putting your ear and jaw inside the pillow for more comfort or pulling the scarf over the bottom half of your chin for additional support (I did this and thought it was super comfy).
Another handy feature of the TRTL pillow is its ability to attach to your suitcase or even your travel backpack, so it doesn't take up any room inside of either. I hooked it on the strap of my travel backpack as we were making our way through airports and to our hotel, rather than taking up room inside of it. If you have a carry-on, you can also hook it on the top handle.
It DOES get dirty when you do this, but it's easy to remove the material part of the TRTL pillow and toss it in the wash for your next use!
What questions do you have about the TRTL pillow?
Do you use a travel pillow?
Buy your TRTL travel pillow HERE
Read More: